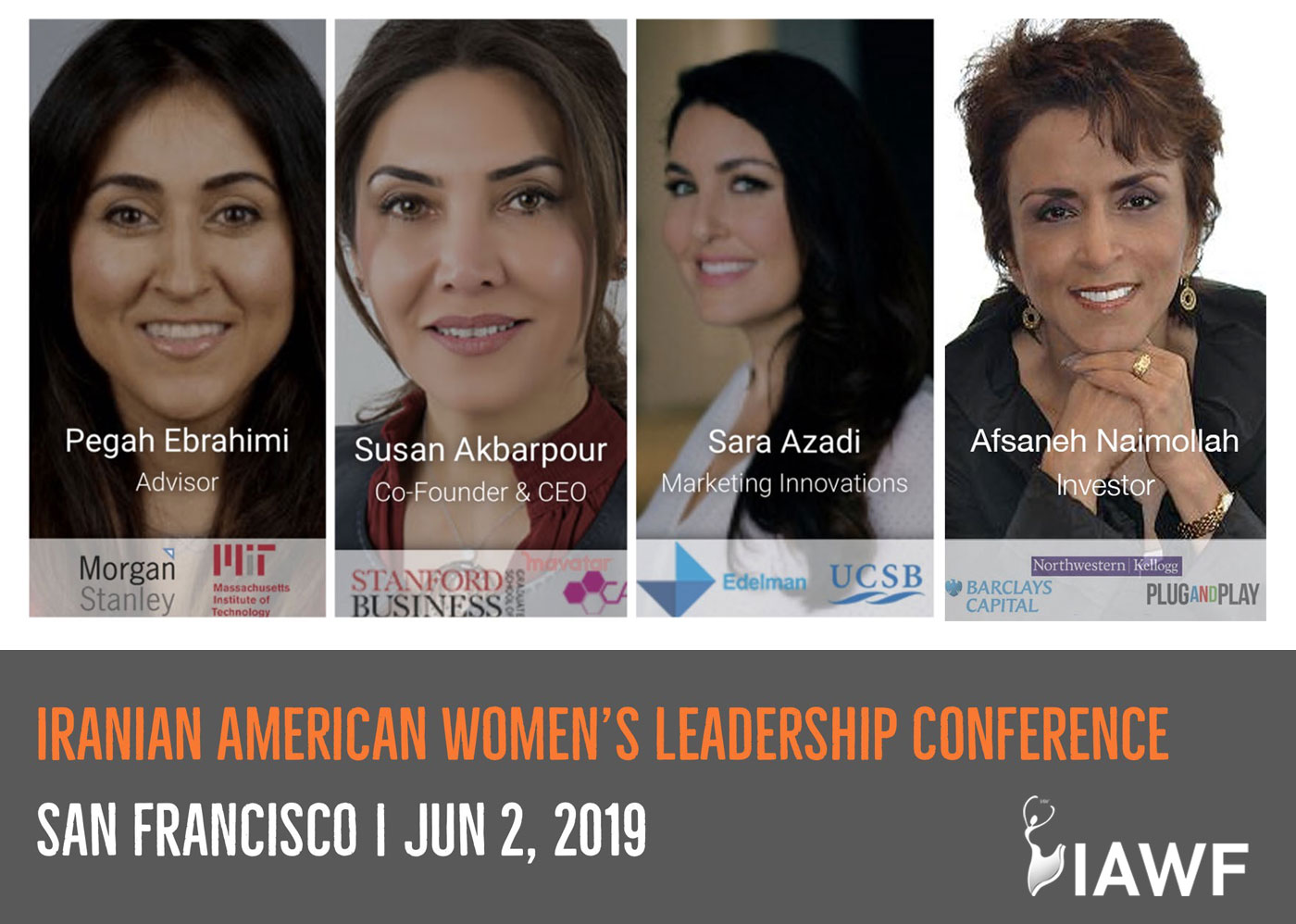 02 Jun

Women Leading Disruption
Women Leading Disruption panel at IAWF's Women's Leadership Conference
June 2, 2019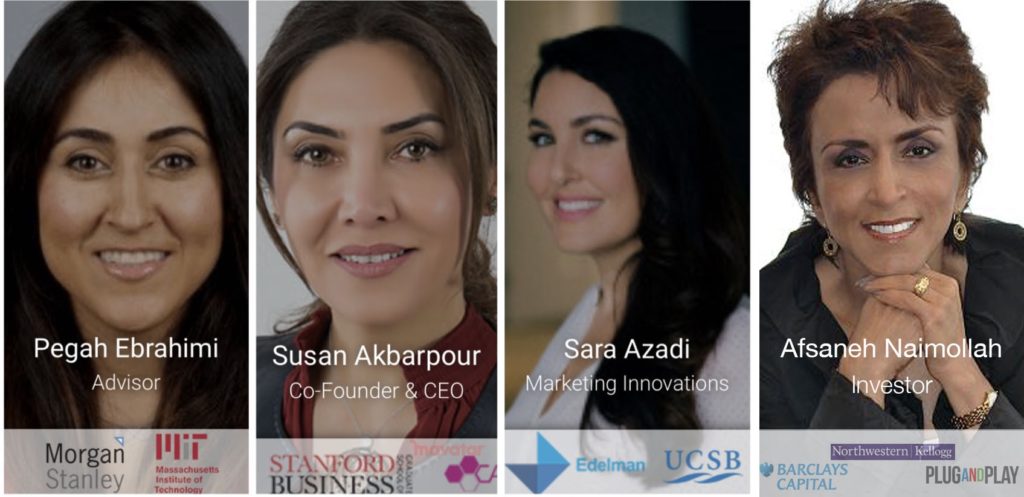 Women are now better poised than ever to lead technical disruption due to a convergence of alternative funding mechanisms to the traditional VC process and a slew of female-oriented industries in need of disruption. This is not just a matter of equality, but tremendous economic opportunity. In this talk, the panelists will discuss: Alternative funding sources suited for women like Crowdsourcing and ICOs Sectors driven by women like fashion, retail, consumer products and personal health that are ripe for technological disruption How female entrepreneurs can better lead companies focused on complex platforms State Bill-826 ("SB-826") making California corporations put a representative number of women on their boards.
On June 2nd, Mavatar CEO and co-founder Susan Akbarpour leads the discussion on Women Leading Disruption at the Iranian American Women Foundation's Women's Leadership Conference in San Francisco. Susan moderates the panel which includes Pegah Ebrahimi, Afsaneh Naimollah and Sara Azadi. Ebrahimi currently serves as the COO of Cisco Collaboration. Previously, she held several positions at Morgan Stanley including COO of Global Technology Banking. Naimollah is a serial entrepreneur and currently serves as Entrepreneur-In-Residence at Plug and Play Health, a healthcare accelerator. Azadi is managing partner of Azadi and Co. and boasts an expansive background in marketing, including 5+ years at Edelman.
Pegah Ebrahimi
COO of Cisco Collaboration
Pegah is COO for Cisco's Collaboration Technology Group, which includes Meetings, Teams, Devices, Calling, and Contact Center. Prior to joining Cisco, she served as Morgan Stanley's COO of Global Technology Banking. She led business transformation and global expansion for this multi-billion dollar, world leading franchise; doubling revenue and profitability during 4 years.
Previously, as CIO of Morgan Stanley's $7Bn Global Banking Franchise and prior to that, as VP, Strategy and Operations for the $20Bn Institutional Sales Divisions, Pegah successfully drove global technology strategy and execution around infrastructure, application development, collaboration, and end-user computing.
An MIT graduate, Pegah is an innovator and entrepreneur at her core, having launched two companies of her own.